Making loyalty mobile for retail giant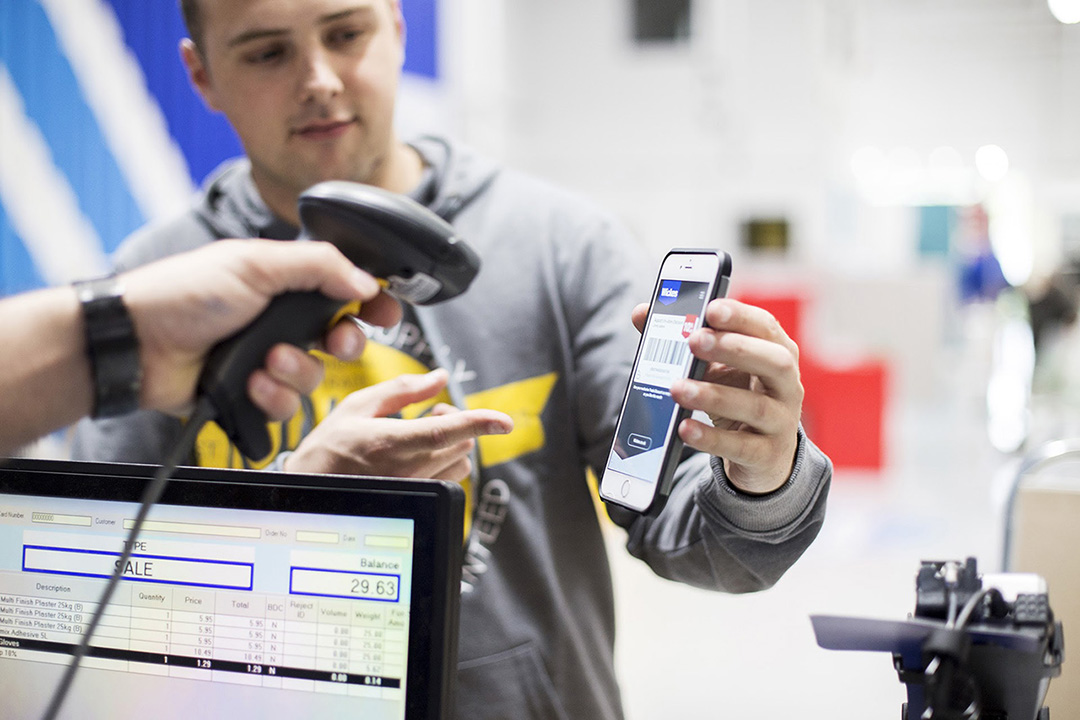 Solution
Wickes is an industry-leading supplier to trades people all over the UK. While its customers loved receiving a monthly discount code by email, they didn't like having to scroll through their inboxes at the till, trying to find the latest voucher. Customers wanted a way to redeem their discounts fast, so they could pay for their materials and get back to the job as quickly as possible.
We interviewed tradespeople to understand more about their specific needs as trade customers, their attitudes towards loyalty programmes and their digital habits.
We quickly discovered the importance of considered touch affordance, as 'fiddly' apps are often frustrating for an audience who tend to use protective cases and screen protectors. One customer even admitted to using his nose to answer his phone, as his hands were always covered in paint!
With the aim of migrating existing customers over to the app and marketing it to those who weren't yet part of the loyalty scheme, we developed 4 customer journeys which mapped the user-flow for registration and sign-in.
Once these journeys were created, we used a lean approach to sketch out the early wires and application screens. These were then converted into low-fidelity prototypes, so we could visualise the look and feel of sign-in flow on a physical device.
The tone of voice was important too, and we worked with Wickes' brand team to create copy which was friendly and fun, bringing the brand's personality to life.
The app needed to integrate with the existing trade platform from the sign-up process, CRM, and voucher generation, through to the point-of-sale technologies. Our team liaised with Wickes and their partners to develop custom APIs to integrate the data and services.
We built the app for both iOS and Android, taking into account the latest versions in accordance with a compatibility matrix provided by Wickes.
To ensure successful adoption of the app, we developed a plan to promote it in-store, and created an email comms strategy to migrate Wickes' existing loyalty members, and entice new customers to join.
4220

+

trade customers using the app
6000

+

transactions in week 1
Results
Following a successful launch, we improved the app by adding new functionality, such as creating the ability for users to register for the trade scheme via the app itself, rather than having to sign up in store.
As well as improving efficiency for the business, this makes the process of joining the trade scheme much easier for customers too, resulting in:
+4220 trade customers using the app
+6000 transactions in week 1