Targeted direct mail at scale for leading UK retailer
Solution
Using DCX's proven campaign model, we conducted a detailed profiling exercise to understand JD Williams' key audience segments.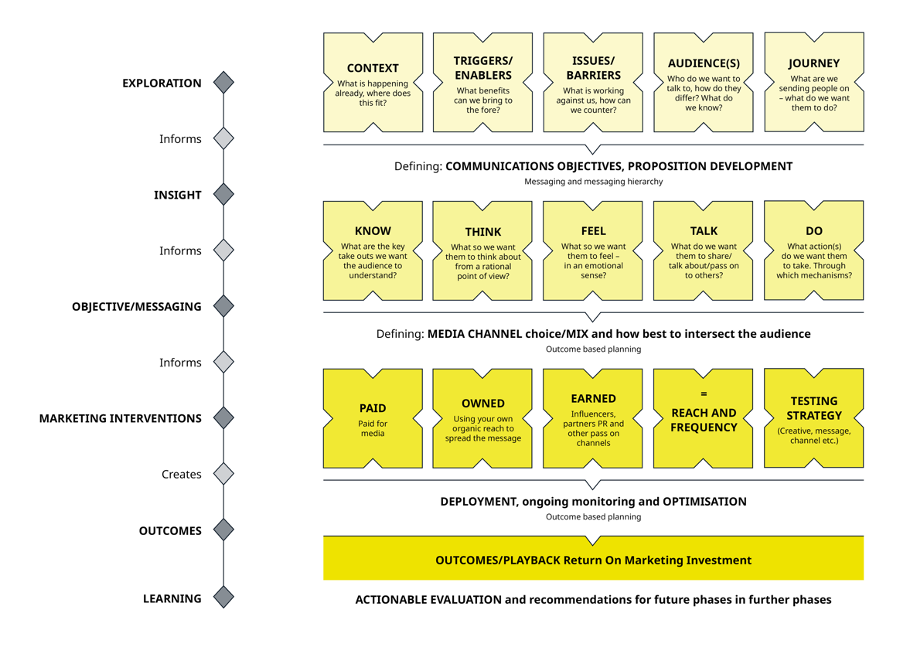 The strategy was to find 1.5 million new prospects who mirrored the organisation's target market.
As well as a propensity for immediate conversion, we were looking for customers with a likelihood to be profitable (good spenders / regular payers) over a long period. We did this by profiling the following JD Williams customer datasets:
Best / VIP credit customers who are profitable and keep their accounts in good order
Profitable cash customers
Existing overall brand profile (for reference and comparison)
These profiling outcomes allowed us to build a targeting strategy and priorities for cold list acquisition, along with clear insights into what a typical JD Williams customer looks like.
Customer segment profiling was done via ACORN – a powerful tool that segments demographic, financial, and behavioural characteristics by postcode. This type of customer segment profiling gave us a clear direction for priority target profiles, along with secondary 'of interest' profiles.
1.5m targeted, cold prospects were selected for the initial mailing plus a follow-up for non-responders (c.3m total). As well as cold acquisition data, we also tested 34,000 lapsed customers to see if 'warm' data is easier to convert. These were matched to cold data to get GDPR-compliant names and addresses.
When it came to the creative, we tested a range of formats to see which would perform the best - letter versus postcard, and detachable discount card versus no card - to inform future campaign optimisation.
The campaign also had an appealing financial incentive - £30 back if you place a credit order of £60 or more – to try and bring in new JDW Pay customers.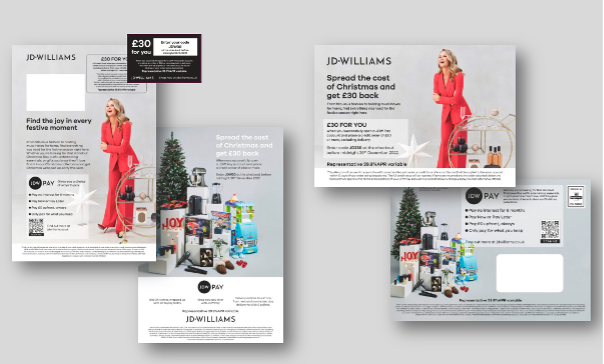 1.65

%+

warm response rate
1.32

%+

cold response rate
Results
The campaign was highly successful. Half of all respondents ordered, generating over £2 million in revenue.
The response rate for cold data was 1.32%, and the re-activation 'win-backs' demonstrated an even better propensity to convert at 1.65%. The campaign drove 17,308 new credit accounts which is a great result, and we also saw 10,774 new cash customers shop over the campaign period.
Post-campaign analysis included re-profiling the responders for comparison to our core audience benchmarks, detailed breakdowns for the creative format tests, and mapping in Tableau to show the geographic spread / clustering. All insight gathered was used to plan and optimise JD Williams' Spring '23 campaign.