Transforming visual merchandising across 3,000+ stores globally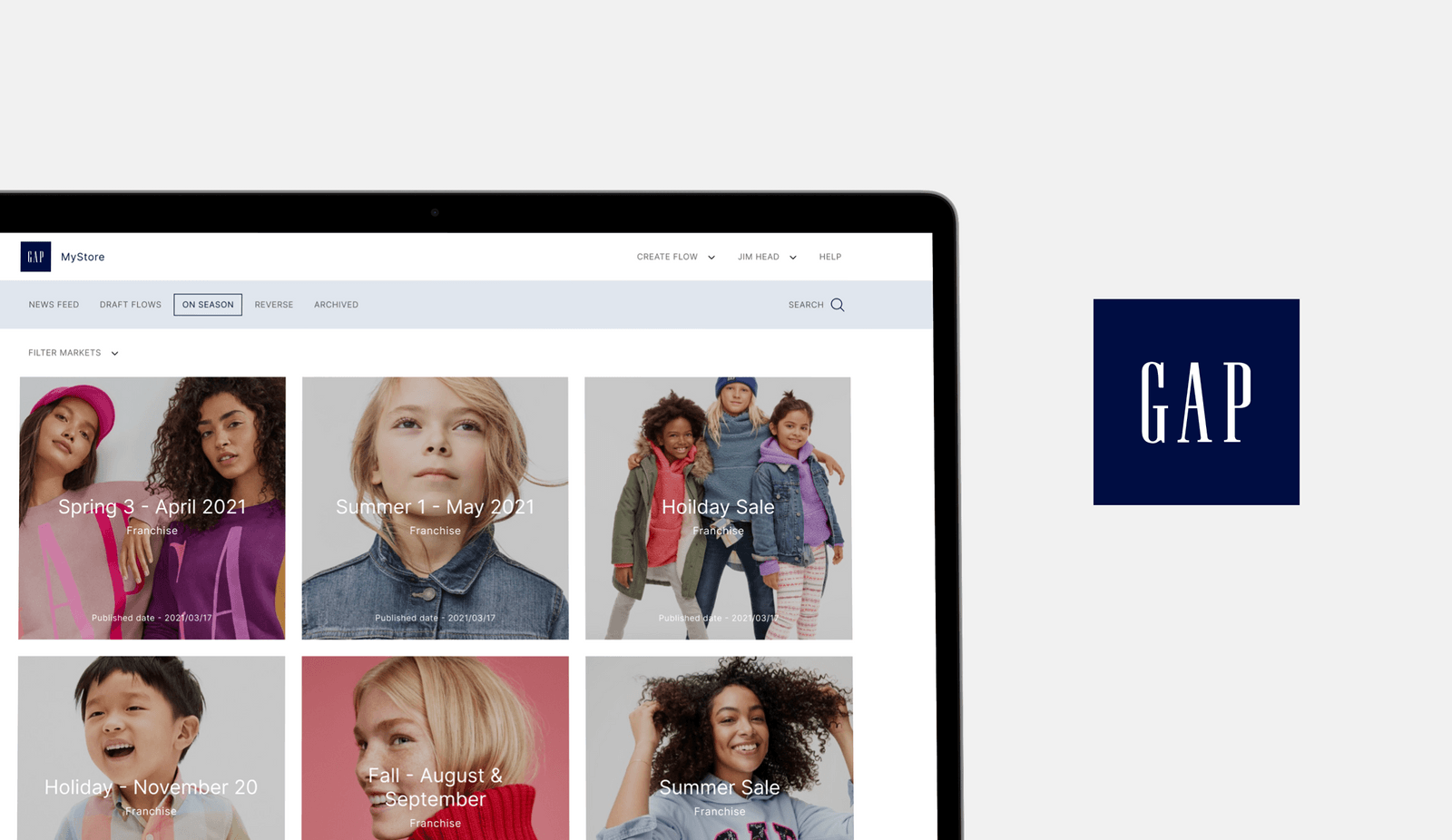 Solution
Teaming up with store staff and the Gap global team, we designed a service that transformed visual merchandising from a paper-based system with little two-way interactivity to a responsive platform.
This new platform enabled dialogue between local on-the-ground teams and Gap's global creative directors, reducing roll-out times of seasonal visual merchandising plans from hours to minutes.
Using intuitive designs, we created an instinctive, easy-to-use app that required little training and could be used across all markets.
We created the mission-critical platform in partnership with Gap's in-house digital product team, sharing knowledge to give Gap the technology, design, and delivery skills needed to support the app in use and transform their business.
Results
The launch of Gap's 'MyStore', built to allow both quick iteration and scalability to support a global rollout, delivers real-time data back to the global team, and the consistency of visual merchandising has improved across all stores, all around the world.
Gap is now able to fully understand the effect of store design at local, regional, and national levels, which is helping to inform their strategic decision making.
We've been absolutely delighted with the results:
MVP to market - 6 weeks, 5 stores
Reduce process from 4 hours to 1 hour - 75% time saved
Partner roll-out - 3 months, 100 stores for 5 franchise partners
Full roll-out - 6 months, 400+ stores, in 40 countries
Franchise & phased corporate roll-out - 12 months, 3000+ stores in 220+ countries
"In early projects, we saw Reason's ability to cut through Gap's internal bureaucracy, to significantly accelerate our product launch process. Even in times of crisis, they act decisively and with a transparency that engenders trust."
Mark Stevens, Product Director, Gap