Award-winning Acquia website for major UK train operating company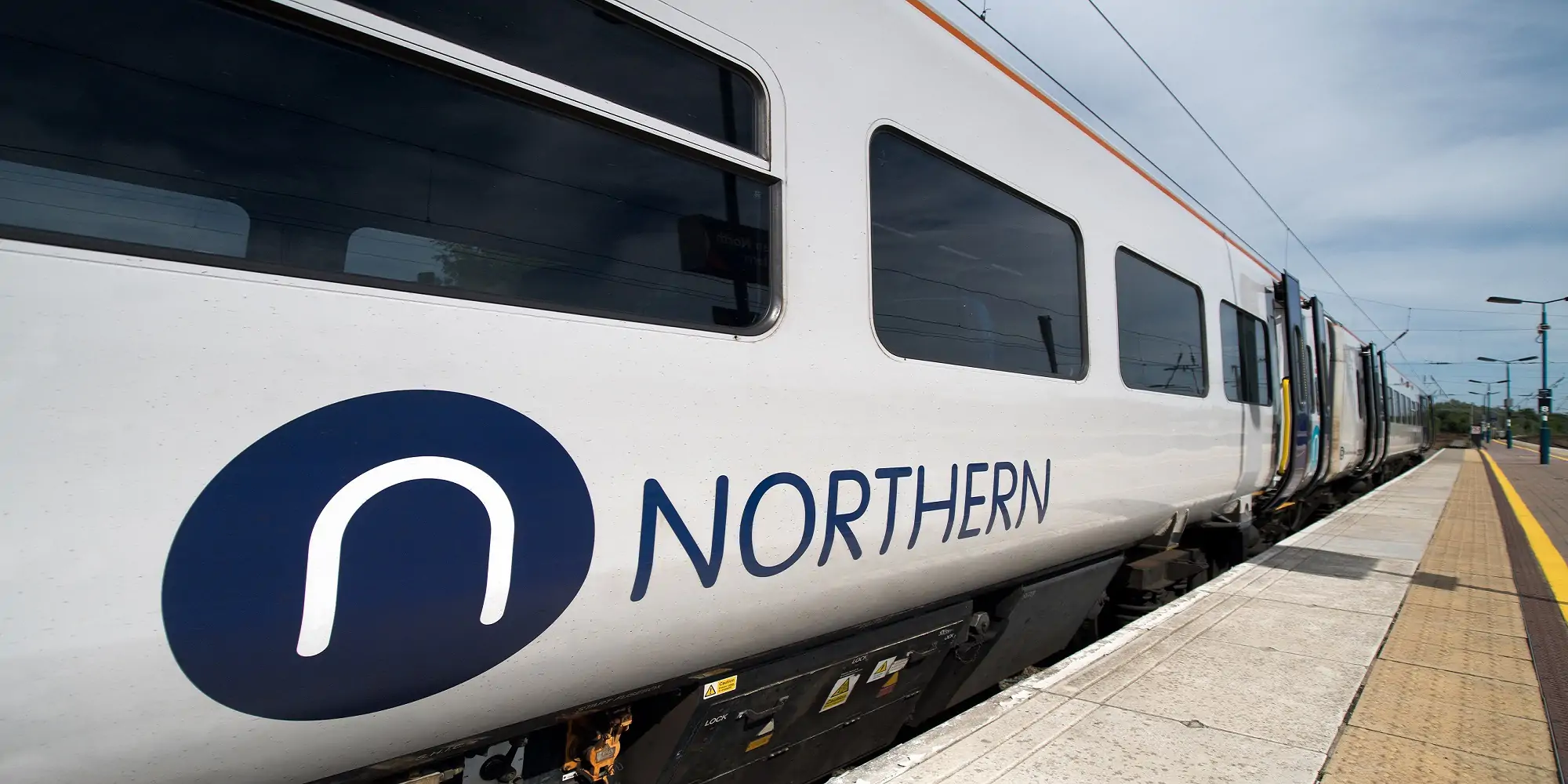 Solution
The existing Northern website was symptomatic of the poor customer experience for which the company was known. It was the same one that was developed at the commencement of the Arriva franchise in April 2016. Built on a legacy content management system, the website had not been designed in an agile way and there was a heavy reliance on manual changes to keep the website updated with relevant information for customers.
Issues with the existing website included:
Difficulty in customers managing their accounts. Different log-in details were required to complete different tasks – for example, buying tickets and claiming delay repay required two different accounts.

Staff found it difficult to use the content management system, which meant site updates took time and specialist training was required.

Site structures varied due to overuse of sub-domains, making it harder for customers to navigate the website.

Inconsistent branding across sub-domains and different content management systems.

A poor SEO approach across the sub-domains that did not maximise their content or ensure Northern featured in the top three for relevant search terms.

The automation and personalisation experience was poor, with very limited dynamic content.
Site speed for mobile web was very poor, which was a key deterrent for customers.
It was difficult for customers to easily find real-time information relevant to their journey, and the information was not presented in an easy-to-consume way.
With the organisation going through rapid digital transformation, including the introduction of a new CRM platform, it was critical to get a new website up and running, fast.

Northern needed their new website to:

Radically improve the digital customer experience.
Provide ways for customers to get the information they need more easily.
Make Northern a brand that connected and resonated with its audience again.
Support the recovery of traffic lost during the Covid-19 pandemic, whilst offering more paths to purchase and allowing the quick development of promotions.
DCX employed a collaborative, customer-first approach that was aimed at quickly gaining consensus about initiative priorities, whilst providing a solution that met Northern's strategic needs.

We worked as a multi-agency team - including input from agencies managing SEO, ATL marketing, and digital campaigns - to identify how the new website, built on Acquia, would support Northern's objectives and linked to their vision and values.

DCX called on our UX expertise in the transport sector to conduct thorough research with the Northern customer base. Taking existing persona work that had been done by Northern, we consolidated and identified 5 different personas, based on interviews with 35 subjects, representing different user groups, in order to understand customer needs and what changes could be made to support an improved customer experience.

We identified customer journey pain-points at an industry-wide level, as well as pain-points specific to Northern, for example, finding relevant disruption information quickly and easily. We discovered that customers want to feel like they're talking to a friendly member of staff at a station when using the website – like speaking to someone who tries to understand your needs and answer you in a way that cuts through train jargon.

To address this concern, the DCX team introduced the idea of a conversational interface – not a stand-alone chatbot or a Q&A section, but an interface that would be used across the entire site wherever the scenario called for it. We assessed the customer journey pain-points against potential conversational user interface (UI) inputs and outputs, and we performed guerrilla testing at a data structure level with Treejack, as well as Figma prototypes with Northern and other train customers, in order to identify whether data presented in this format helped the customer.

The Conversational UI feature DCX implemented focuses on the improvement of customer service, enabling customers to get the most out of the information. For instance, when a customer is looking at station information, rather than giving them an extensive list of stations from which they can drill down to tables of information about services at the station, we ask them where they are travelling from and tell them helpful information within the conversational UI component – all without needing to visit another page. We then ask them where they are travelling to, including suggesting popular destinations, and we provide more helpful information about their journey within the same component.

In time, the Conversational UI will be used in other places and increase in scope – for example, to include asking what type of passenger they are and if they need assistance, or what types of fare would suit them best (anticipating what a customer needs and trying to steer them in the right direction). In the future, when the new website is integrated with the Customer 360 CRM platform, we will be able to use an individual customer's data - such as past purchase history – to further personalise the suggestions.
Results
Within 6 months, the new website delivered an impressive improvement in customer numbers and brand perception with:
100,000 new customers

Increase in bookings via advertising campaigns that delivered a 1:5 ROI

-2 YouGov brand index – (YouGov Brand Index measures brand health, monitors growth, and tracks advertising to inform strategy and understand customer perceptions of the brand - Northern's score in 2021 was -2.9)
One of the remits of the new website was to increase loyalty in customers (measured by CRM sign-ups). The CRM database grew by 10k from website sign-ups.
The new website also achieved:
Sessions +48%
New users +41%
Avg. time on page +74%
Entrances into ticketing system (via the widget) +69%
Revenue +43%
Transactions +25%
AOV +3%
App downloads driven by the website +258%
One of the key feature requirements of the new website was the ability to create pages for all the journeys that can be taken via Northern, and then show customers helpful information about their journey – for example, the price of fares and the time taken to travel between stations.

Northern manage over 500 stations – which represents nearly one fifth of all the UK's 3,000 train stations. Having a page for every journey you can take to or from a Northern station meant 500 x 3,000 x 2 pages - 3 million in total. For each one of these pages, DCX needed to fetch data from the National Rail Services Online Journey Planner API, make further API calls to get data for individual journeys, and then process the data to be able to calculate helpful customer information like the average duration of the journey and the cheapest ticket.

With the old website, built on Episerver, this functionality required a dedicated server, separate to the server running the content management systems, in order to handle the load that these processes used. As well as incurring significant additional cost, this set-up also meant fewer journey pages could be built, and the website response was slow – meaning a poor digital experience for Northern customers.

Moving to Acquia Cloud Hosting provided significant performance gains. By running the code for journey pages within the same hosting environment as the CMS, we could increase the number of website pages and thereby increase visibility in search engines, as well as deliver a better digital experience for all.
Our work with Northern has won an Acquia Engage Award 2022 for Best Return on Investment (ROI).

The Acquia Engage Awards recognise the most outstanding digital experiences that organisations around the world are building with the Acquia Open Digital Experience Platform (DXP), including Drupal Cloud, Marketing Cloud, and Widen.