Helping the NHS fill shifts by putting nurses in control of their careers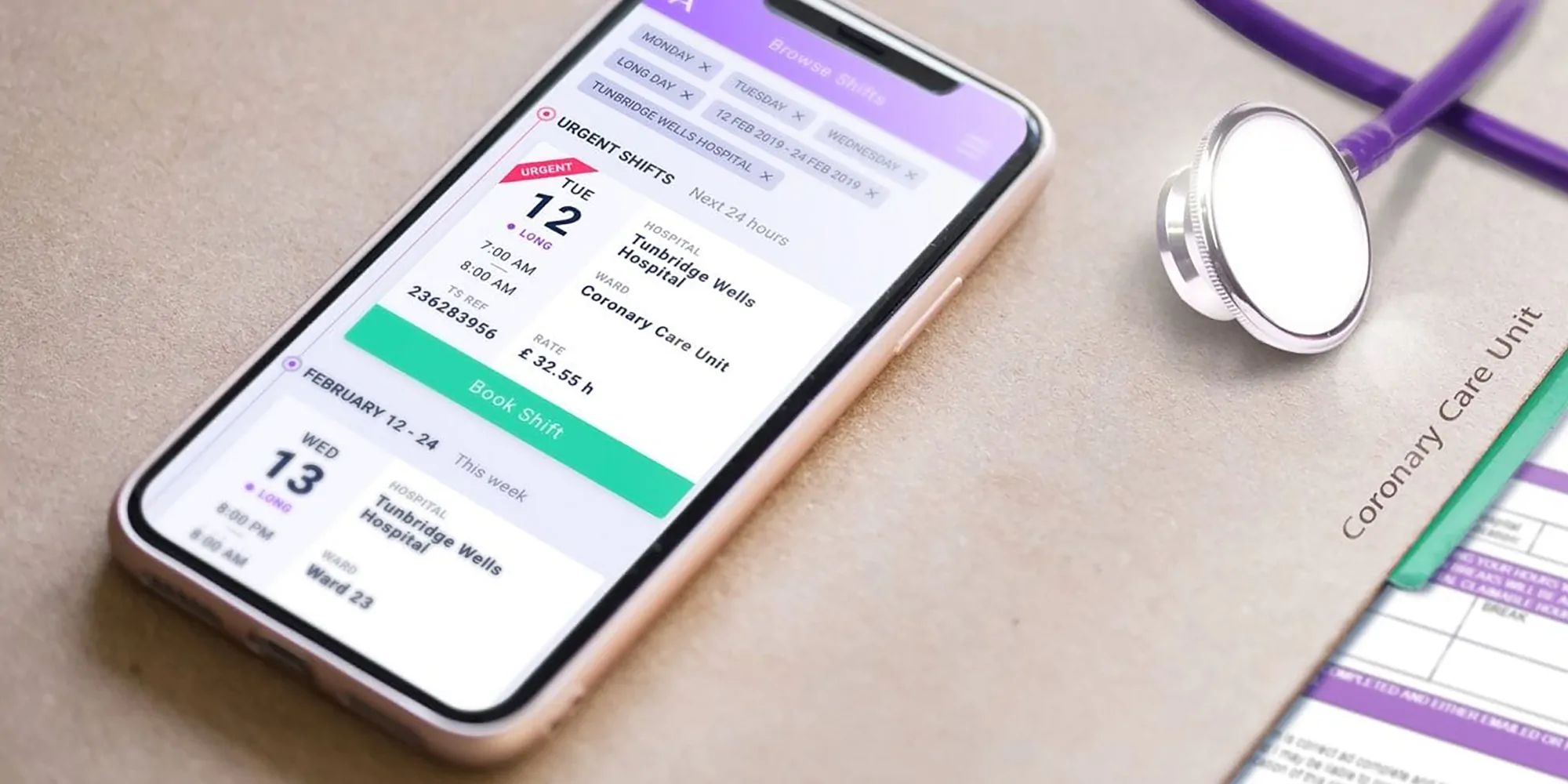 Solution
Because Altrix's recruitment model is a hybrid one, it meant that the new platform needed to handle the screening and compliance side of recruiting nurses - a complex and vital area.
We identified areas where more research and industry insight would be needed, to give us a granular view of all the user scenarios within the shift booking system. We held a number of workshops with the Altrix team and interviewed key industry stakeholders, all of which allowed us to build flow diagrams of the various user roles.
Once this was in place, we defined the key features the first iteration - minimum viable product - would need. This approach allowed for a streamlined workflow, enabling us to get the concept out to market on time and on budget.
We chose established technologies and tools for the new platform to ensure scalability and extensibility. The platform is written on PHP 7.3 and uses MySQL 5.7 as a main database engine. Docker is used for project environment management, and the whole project is securely hosted in Amazon Web Services (AWS).
The flexible sprint-based delivery and the constant communication between the development team, design team, and Altrix, allowed us to make strategic decisions on the go, aligning priorities with progress.
Results
The first version of the Altrix platform was delivered in August 2018.
With a balanced usage of mobile devices and desktop, the new platform meets strict NHS development and security standards.
The first hospital trust was onboarded onto the platform by the end of November, within 3 months of launch, and the project secrued additional funding just 3 months after the launch of the first version.
In addition, the new Altrix platform saw:
Over 99% NHS on-framework compliance of the Altrix-provided nurses, as awarded by Neuven.
53 active compliant nurses onboarded for first hospital tests within just a few months.
Altrix has now established themselves as the technology-led nursing agency which lets RGN & Specialty Nurses book instantly from 1,000s of shifts every day at hospitals across the UK.